During puberty years many commit certain impulsive behaviours due largely to peer pressure or a lack of moral guidance at home.
If you have been charged with a crime, it is important that your legal rights are protected. You should speak to an experienced defence lawyer right away and be kept informed of every step in the process— this includes offers from extrajudicial sanctions programs like EJS which can help reduce penalties if completed successfully without having any criminal records involved.
Types of Youth Crimes Offences
The Role of a Juvenile Criminal Defence Lawyer Aurora
Like adults, young people in Canada are subject to the same criminal laws. Almost everything that is illegal for an adult will be considered illegal for a young person, and as such is punishable by law, with penalties ranging from fines up to time behind bars depending on the severity of the crime committed.
The maximum sentences for young people are also drastically different from those given to adults. For example, an adult convicted of first-degree murder will receive an automatic life sentence with no chance at parole after serving 25 years behind bars— whereas somebody who commits their crime as a teenager could be released from prison before they even finish high school.
A juvenile attorney is trained to represent minors in juvenile court proceedings. The term juvenile in Canada refers to minors, children who are younger than 18, which is considered the legal age of majority.
Juvenile crimes require an understanding of the differences between adult and juvenile criminal proceedings, which legal rights apply to youth, as well as the types of penalties they can receive. An experienced juvenile defence lawyer can assist in navigating and requirements of the juvenile justice system.
You or your child may be eligible for help if you/they have been accused of a juvenile crime. Juvenile delinquency attorneys at Sondhi Defence may be able to help you.
What Is the Youth Criminal Justice Act?
The Youth Criminal Justice Act provides unique protections for youths. These special procedures and penalties create a separate set of legal rules, which can lead to them being treated differently in court than adults would be.
The Youth Criminal Justice Act is a Canadian statute that defines how to deal with crimes committed by young people aged 12 to 17. Children younger than 12 can't face criminal charges.
The focus of this act is rehabilitation and reintegration instead of incarceration, which can have long-lasting effects on an individual's future prospects for success in society as well as their emotional health.
Common Examples of Juvenile Crimes
Although juvenile criminal defense lawyers are hired to represent youth who committed some type of criminal offence, juvenile proceedings are typically civil matters in Canada, not criminal. A minor can be brought before youth or juvenile court because they have committed a crime. But, they typically won't face criminal charges. Instead, they will be ruled to have a delinquent status.
Common juvenile crimes can include:

Underage drinking;

Running away from home;

Vandalism;

Petty theft;

Shoplifting;

Simple assault resulting from a fighting incident.
However, in certain cases, the juvenile court may decide a minor deserves an adult sentence. But that decision depends on several factors. For example, if a minor faces felony charges for which an adult would be punished by imprisonment for five years or more, the minor may face a more severe penalty.
When youth are accused of crimes, their ages can determine how they will be treated. Most times charges against children under 18 years old only result in misdemeanors which carry less severe penalties such as probation instead of time behind bars.
The youth justice system was created to prevent crime by addressing young offenders early and figuring out the underlying factors of their alleged behaviour. The goal is to have consequences or punishments that are meaningful in the rehabilitation process as well as being productive after release from prison.
Your child may have committed a crime, and you want the best legal representation possible. The Sondhi Defence team is qualified to provide this type of defence, they will do everything in their power so that no guilty verdict can be obtained against them!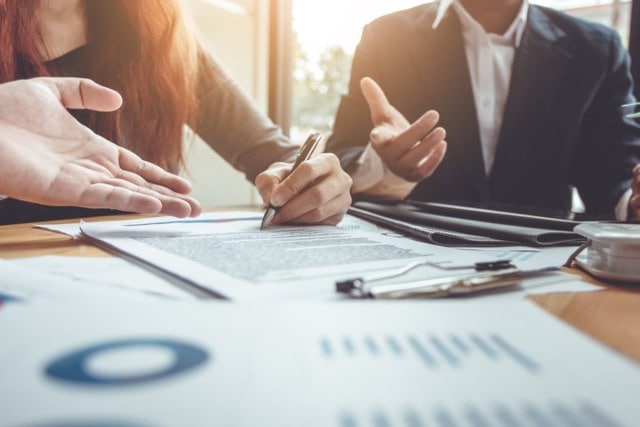 Have More about Youth Offences? Contact Sondhi Defence
If your child is facing criminal charges, you may need help from a law firm and a criminal defense attorney who is knowledgeable about juvenile crimes. Trusted juvenile defence lawyers at Sondhi Defence can explain what will happen in juvenile court and the potential outcomes of your child's case.
Although your child most likely won't face a criminal conviction or a permanent criminal record, that doesn't mean the legal process should be taken lightly. The consequences of your child's case may affect the rest of their life.
If someone you care about needs help or legal advice from a criminal defense attorney in Aurora, attorneys at Sondhi Defence are here to help.
Fast, efficient, and knowledgeable. I used this firm for notarizing insurance documents and I found Mr. Sondhi punctual and my requirements were looked after in less than 15 minutes. I will definitely consider his professional services in the future!
Craig Dellio

Always professional service from Ankush Sondhi. He is honest, extremely competent and always delivers. I'm glad I've found a lawyer that I can rely on. 5*
Daneev Sekhon

I would like to say huge thank you to Mr. Ankush Sondhi for resolving my complex case quickly and very efficiently. Hiring him as my lawyer was one of the best decisions I have ever made. He is very knowledgeable, reliable, supportive and available to clarify any questions or concerns. He is well focused on getting the best outcome for his clients. I would highly recommend him.
Kasthoori S