Understanding Licence Suspensions in Ontario
Driving is essential in the daily lives of several individuals in Ontario. Many people drive to work, to get groceries, or when taking their kids to school. When this freedom is taken away, it can seriously affect your life. A license suspension prevents you from driving a motor vehicle for a specific period. In some cases, you may be prohibited for life with no possibility of a licence reinstatement. If you drive for a living, this may mean the end of your career.
Ontario has one of the strictest driving laws in Canada. You may face a license suspension if you are charged with a driving-related offence under the Highway Traffic Act or the Criminal Code. 
If you have been charged with a driving-related offence or have your licence been suspended, it's essential that you seek the advice of a skilled criminal defence lawyer as soon as possible.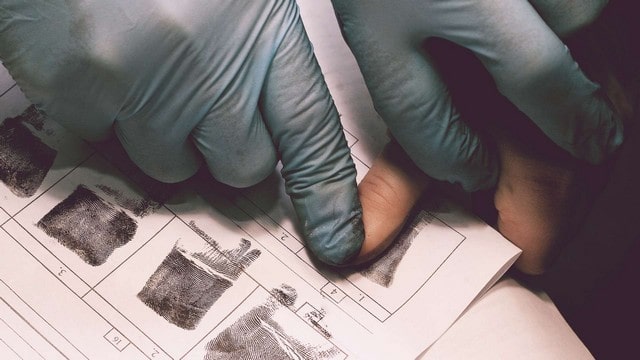 What Causes Licence Suspensions in Ontario?
There are several reasons why your license may get suspended in Ontario. Some common reasons for licence suspensions are discussed below.
Accumulating Demerit Points
One of the main reasons for a license suspension is the accumulation of demerit points. If you violate certain provisions of the Highway Traffic Act, you can receive demerit points on your licence, which can lead to your license being suspended.
A license suspension can result from accumulating demerit points beyond your point bracket. Demerit points can stay on your record for up to two years.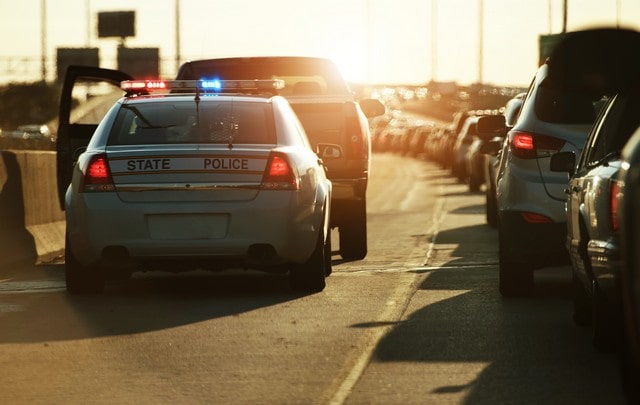 Failure to Pay a Traffic Ticket
Another reason for license suspensions is the non-payment of a traffic fine. Mistakes happen, and it is possible to receive a fine from the police for a traffic violation. Regardless of how small the fine is, missing the payment deadline can affect your license. This may result in the police pulling you over and impounding your vehicle.
Mandatory Court Ordered Suspensions
You may lose your licence if you violate certain provisions under Canadian law or commit specific offences while driving. Some driving-related offences include:
Driving without insurance: In Ontario, drivers must have third-party liability coverage. The minimum amount of liability coverage is $200,000. Driving without the minimum insurance may lead to a licence suspension.

Careless driving: Driving a motor vehicle without due care and attention can result in a license suspension. For example, running a red light or a stop sign.

Failing to stop: If you refuse to stop when the police signal you to stop, your license may be suspended.
Medical Suspension
Doctors have a legal obligation to report individuals whose illness affects their ability to drive safely to the Ministry of Transportation (MOT). These illnesses can include a heart condition, dizziness, epilepsy, eye diseases or even a history of stroke. When you are reported, your licence will be suspended unless new medical evidence is provided confirming otherwise.
Administrative Driver's Licence Suspension (ADLS)
Impaired driving is an offence under the Criminal Code. It involves driving a vehicle under the influence of alcohol or drugs. If you are caught driving under the influence in Ontario, you may face a license suspension.
You will receive an immediate driver's licence suspension if:
Your blood alcohol concentration (BAC) is over 0.08 percent.

You refuse or fail to give blood, breath or urine samples to a police officer.

You refuse to submit to a drug evaluation at the police's request.

The police reasonably believe you were racing or performing stunts.
An ADLS can take effect while you are still at the roadside or police station. The purpose of administrative driver's license suspensions is to protect licensees and the public and not to replace criminal prosecution.
Failing to Make Family Support Payments
If you fail to pay for child or spousal support, the Family Responsibility Office (FRO) may suspend your license. To get your license reinstated, you must meet your outstanding support obligations. After which, the FRO will notify the MOT to restore your licence.
What Happens After You Get Caught Driving With a Suspended License?
Operating a vehicle on a suspended licence may result in additional suspensions. When the police pull you over, they may arrest you, impound your vehicle and place you in custody. A conviction for this offence may include imprisonment and massive fines. It may also result in high insurance premiums from your auto insurance company.
How Long Will a Suspended Licence Stay On Your Record in Ontario?
In Ontario, license suspensions stay on your driving record for at least ten years. Nevertheless, certain serious offences may stay on your record for more extended periods. A conviction for driving with a suspended license will never be deleted from your driving record.
Understanding the Drivers License Reinstatement Process
The reinstatement of your license depends on the circumstances surrounding your suspension. You will need to pay the fines associated with the suspension and complete any court-ordered programs. For example, if your license was suspended for dangerous driving, you might have to attend a driver improvement interview.
If the MOT imposed your suspension, you must wait for the required period of time. To reinstate your license, you must provide documentation showing that you have met the requirements, paid any fines, and paid the reinstatement fee. If you fail to pay the fines or complete the program, your license will remain suspended. If satisfied, the MOT will issue you a new driver's licence.
Contact the Sondhi Defence Team Today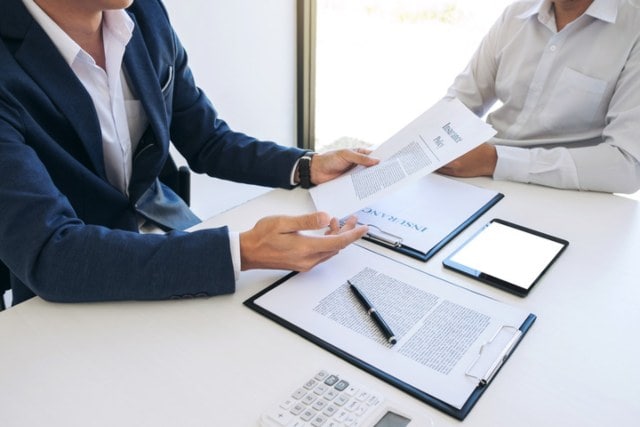 A driver's licence suspension in Ontario has long-lasting repercussions. Reinstating your suspended licence can be complex and requires a careful understanding of driving laws. At Sondhi Defence, we can provide professional legal advice on how to recover your driving privileges.
Our Aurora criminal lawyers can fight against your charges and provide defences to help you avoid a conviction. This includes providing witnesses and evidence to strengthen your case. We can help you complete all the necessary documents and support you throughout your reinstatement journey. If you face a license suspension, contact our law office today.

Andrew George Cowan
2023-10-28
I'd like to publicly state that I had the best experience with this firm. I have dealt with in excess of two hundred firms over three jurisdictions over several years for other matters but this firm is in a league of it's own. I was given realistic expectations and promised that the greatest attention to drafting and advocacy would be given to my case. Consequently, I got the best possible result and I owe it all to Sondhi Defence. I hold no reservation in recommending this firm be consulted before all other firms in Ontario.
My experience with Mr.Sondhi was smooth and informative.
Services provided were unparalleled... the patience, knowledge and overall determination for success to help me with my particular situation was an experience I will be forever grateful for. If there was an option for 5 1/2 stars I would select it... trust me ....you will not be disappointed with the work this gentleman provides.
The absolute best top-notch lawyer had a case for two years, 2 1/2 years wasn't moving anywhere, and the minute he got his hands on the case both of them they were dealt with majestically appreciate all the work that he's done hours that is put in would recommend him to every and anyone🙌🏾🙏🏾🙏🏾
Sondhi Defence was an excellent choice for my real estate needs. Ryan and Ankush were great. Very knowledgeable and I really appreciated the attention to detail. Closing was smooth! I would recommend for anyone with legal needs. Would definitely use again!
Ankush was awesome as a counsel and supportive throughout the duration of the case like a friend as well. Fee were very reasonable and he is very accommodating with payment plans as well. See him for your case - you won't be disappointed.
If I could review a negative rating I would. You get what you pay for, I'd advise anyone reading this to compare him with any and all other law representatives you speak with.
I can't say enough good things about Mr. Sondhi and Larissa, they are absolutely amazing. My son got himself into some legal trouble for the first time and it was extremely stressful but the minute we spoke to Mr. Sondhi we felt a thousand times better. He's calm, professional and reassuring. He got us the best possible outcome beyond our expectations and in the future if I ever needed a lawyer I wouldn't hesitate to call him. Thank you again for everything over the last year!
Ankush and his team are the G.O.A.T.!! Stephen during my trial was amazing! I was falsely accused and charged with assault that comes with a 2yr jail sentence and these men got me acquitted of all my charges. I can't thank them enough for their hard work removing these charges so I can have a clean record so I can travel and see my daughter abroad. If you are stressed or have anxiety about your own case, give Ankush a call and trust me, he will deal with the business and get the results you desire!! Thank again Ankush and Stephen, I will definitely recommend you guy if I hear anyone in need.