Assault charges are among the most serious of violations. An accused could face up to ten years in prison if convicted, and even longer sentences depending on what type of assault it was (threats vs injury). It's important not only for you but also for your lawyers to know how these things work so we can protect you during trial preparation.
It is important to hire an experienced criminal defence lawyer like Sondhi Defence when you're facing charges like these, as we will be able to guide you through this tough process and make sure all of your options are explored in order to find justice.
Types of Assault Offences
Dealing With Assault Charges in Ontario
Ontario assault charges are serious enough that they may turn your life upside down. Even if you only acted out of instant rage and without the intention to cause actual harm, you may still get charged. It could be as simple as pushing, shoving or threatening the alleged victim.
If you have never faced assault criminal charges, you may be unsure about what they involve and what's at stake. Assault charges can result in a conviction punishable by huge fines and imprisonment. A skilled criminal defence lawyer can help you understand your charges and determine a suitable line of defence.
What Is an Assault Charge in Canada?
Under Section 265 of the Criminal Code (C.C), you commit assault when:
You intentionally apply force on someone directly or indirectly without their consent.
You attempt or threaten (by act or gesture) to use force on someone. Your actions cause them to reasonably believe you can harm them.
You confront or obstruct someone while openly carrying a weapon or its replica.
What Are the Types of Assault in Ontario?
There are several types of assault, depending on the circumstances surrounding the assault. Each type of assault is discussed below.
Simple Assault (S. 266 C.C)
A simple assault, also known as a common assault, is the least serious form of assault in Ontario. It often results in minor or no injuries at all. Like most criminal offences, the Crown prosecutor can proceed summarily or by indictment.
An indictable offence carries a term of imprisonment not exceeding five years. A summary conviction carries a penalty not exceeding two years imprisonment or $5,000 in fines. The Crown attorney usually proceeds by summary conviction when no injuries are sustained.
Assault With a Weapon or Causing Bodily Harm (S. 267 C.C and S. 299 C.C)
This type of assault is more serious than a simple assault charge. It involves using or threatening to use a weapon, causing injury, choking or suffocating the victim. It does not have to be an actual weapon. An imitation of a weapon is enough.
An indictment conviction for this criminal offence carries a penalty of not more than ten years in prison. A summary conviction carries a penalty of up to two years in prison.
Aggravated Assault (S. 268 C.C)
This is the most severe type of assault in Ontario, and it involves wounding, maiming, disfiguring or endangering a person's life. If you are found guilty, you may face up to fourteen years in prison.
Assaulting a Peace Officer (Section 270 C.C)
Assaulting a peace or public officer while on duty or preventing lawful arrest is an offence in Ontario. It may be tried summarily or as an indictable offence, with the latter carrying a punishment of up to five years in prison. Assaulting the officer with a weapon or causing bodily harm carries a sentence of up to ten years in prison.
Sexual Assault (Section 271 C.C)
Sexual assault is making sexual contact or advances on someone without their consent. It is a serious form of assault, whether it involves sexual touches or rape. A summary conviction for sexual assault is punishable by a term not exceeding eighteen months. If tried as an indictable offence, it is punishable by up to ten years imprisonment. The punishment may increase up to fourteen years if the victim is under the age of sixteen.
Sexual assault causing bodily harm or using a restricted weapon is punishable by up to fourteen years in prison. A conviction for aggravated sexual assault for first-time offenders is five years. For subsequent offences, the punishment goes up to seven.
If you were arrested for sexual assault, it may be risky to fight your charges alone. It is crucial to consult experienced violent offences lawyers to work out a strong defence strategy.
Domestic Assault
Although it doesn't have a definition in the criminal code, domestic violence can involve different types of assault against an intimate partner. If it is an aggravated assault or involves a weapon, it may result in severe consequences.
How to Get Simple Assault Charges Dropped
Before the Crown can convict you of assault, they must show beyond a reasonable doubt that: 
You committed the alleged offence.

You had an intention to commit the offence.
To get the Crown prosecutor to drop your charges, you must show that they are against the public interest or that there is no reasonable prospect of conviction (RPC). This relies on challenging the Crown prosecutor's evidence against you at your pre-trial hearings. A Sondhi Defence lawyer can do this by questioning the validity of witness statements or any evidence presented by the prosecutor.
Your defence attorney may negotiate with the prosecution for conviction alternatives, such as counselling, anger management, and other treatment programs. They may also plead for lesser severe charges with community service instead of incarceration.
What Are Some Common Defences Against Assault Charges?
There are various defences against assault charges in Ontario that may apply to your case, including:
Consent: Proving that the victim permitted the use of force is a reasonable defence. However, this defence may not be available in cases where the act leads to death or serious harm.

Lack of intent: Intending to commit assault is a necessary element for conviction. If you can show that the use of force was an accident, the court may dismiss your case. For example, mistakenly bumping into a person and causing them harm may not qualify as assault.

Self-Defence: Courts may consider this defence if you reasonably believe you were being assaulted. For example, in cases where the victim was trying to attack you or a loved one.
Sondhi Defence Lawyers Can Help You
Dealing with criminal charges such as assault may be devastating. Assault charges come with severe consequences, including a criminal record. Retaining the services of a skilled lawyer can positively change the outcome of your case.
At Sondhi Defence, our skilled assault lawyers can help you through the legal process. We have experience handling assault cases in Ontario and can advise you on what to say and do throughout the process. We can help you understand the implications of your assault charges and advise you on available options.
Our team will investigate your case and collect relevant evidence that may help dismiss your charges. We can also negotiate a more lenient sentence with the Crown prosecutor.
If you are facing assault charges in Ontario, contact our law office today. We offer free case evaluations!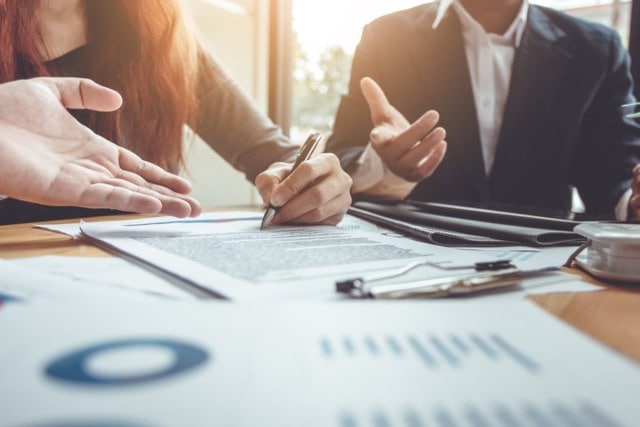 Fast, efficient, and knowledgeable. I used this firm for notarizing insurance documents and I found Mr. Sondhi punctual and my requirements were looked after in less than 15 minutes. I will definitely consider his professional services in the future!
Craig Dellio

Always professional service from Ankush Sondhi. He is honest, extremely competent and always delivers. I'm glad I've found a lawyer that I can rely on. 5*
Daneev Sekhon

I would like to say huge thank you to Mr. Ankush Sondhi for resolving my complex case quickly and very efficiently. Hiring him as my lawyer was one of the best decisions I have ever made. He is very knowledgeable, reliable, supportive and available to clarify any questions or concerns. He is well focused on getting the best outcome for his clients. I would highly recommend him.
Kasthoori S